The Gowan Group has active Property and Investment Divisions. The investment in Property is in line with the Group's policy of re-investing its profits back into expanding the Group's companies to their maximum potential.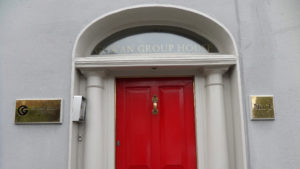 1 Herbert Avenue
The Headquarters of Gowan Group including the Group Finance, HR and IT functions.
---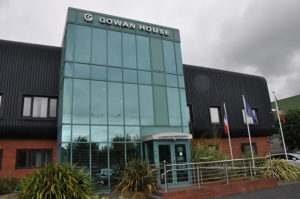 Gowan House, Naas Road
The distribution centre for Peugeot on a 2.5 acre freehold site.
---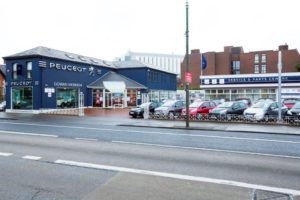 Gowan Motors Merrion Road

Freehold site over half an acre in a prime location fronting one of Dublin's main arteries leading to the city centre. The site is the home of Gowan Motors (Merrion), a main Peugeot dealership with a dedicated aftersales and service centre for Peugeot, Honda and Citroen. There is approx. 10,500 square feet of showroom, office and warehouse buildings on the site. The company also has storage facilities for 250 new and used cars on an adjacent site on the Merrion Road.
---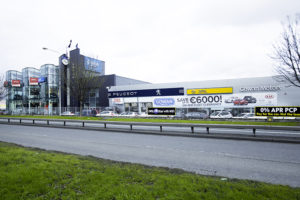 Gowan Motors Navan Road

Navan Road, Dublin 15. Acquired in 2007, this 2.6 acre site underwent a major refurbishment and is now one of the most prestigous showrooms and aftersales garages in the Country. Peugeot, Honda, Opel and KIA vehicles are represented at Gowan Motors Navan Road.
---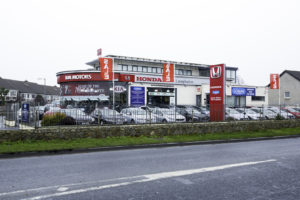 Gowan Motors Dun Laoghaire

This is situated on the Glenageary Roundabout in Dun Laoghaire, Co. Dublin. Both Honda and KIA new and used cars are sold from this location. Attached to this site is a modern office block which is part of the Group's property portfolio.
---
Citywest Business Park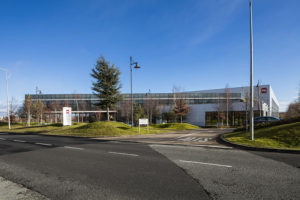 Home to the KAL Group of companies, this state of the art, purpose built premises in Citywest Business Campus was completed in late 2004. The 80,000 sq. ft headquarters incorporates 10,000 sq. ft of offices, 10,000 sq. ft of state-of-the showrooms and 60,000 sq ft of warehousing space.
---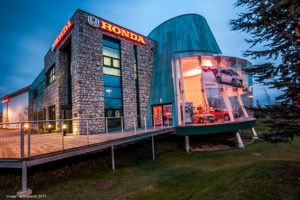 Universal Honda

Universal Honda's landmark corporate headquarters at Citywest on the Naas Rd, were officially opened on 3rd May 2006.The stunning contemporary building, on it's 5,098 sq mt site, reflects Honda's committment to the development of the brand in Ireland. The building itself is architecturally innovative, sporting a suspended, circular glazed showroom which can be seen from the N7 at the Browns Barn interchange.
---
Other Property Investments
The Group also has an exposure to the UK property market through a shareholding in a partnership with a large UK property portfolio.